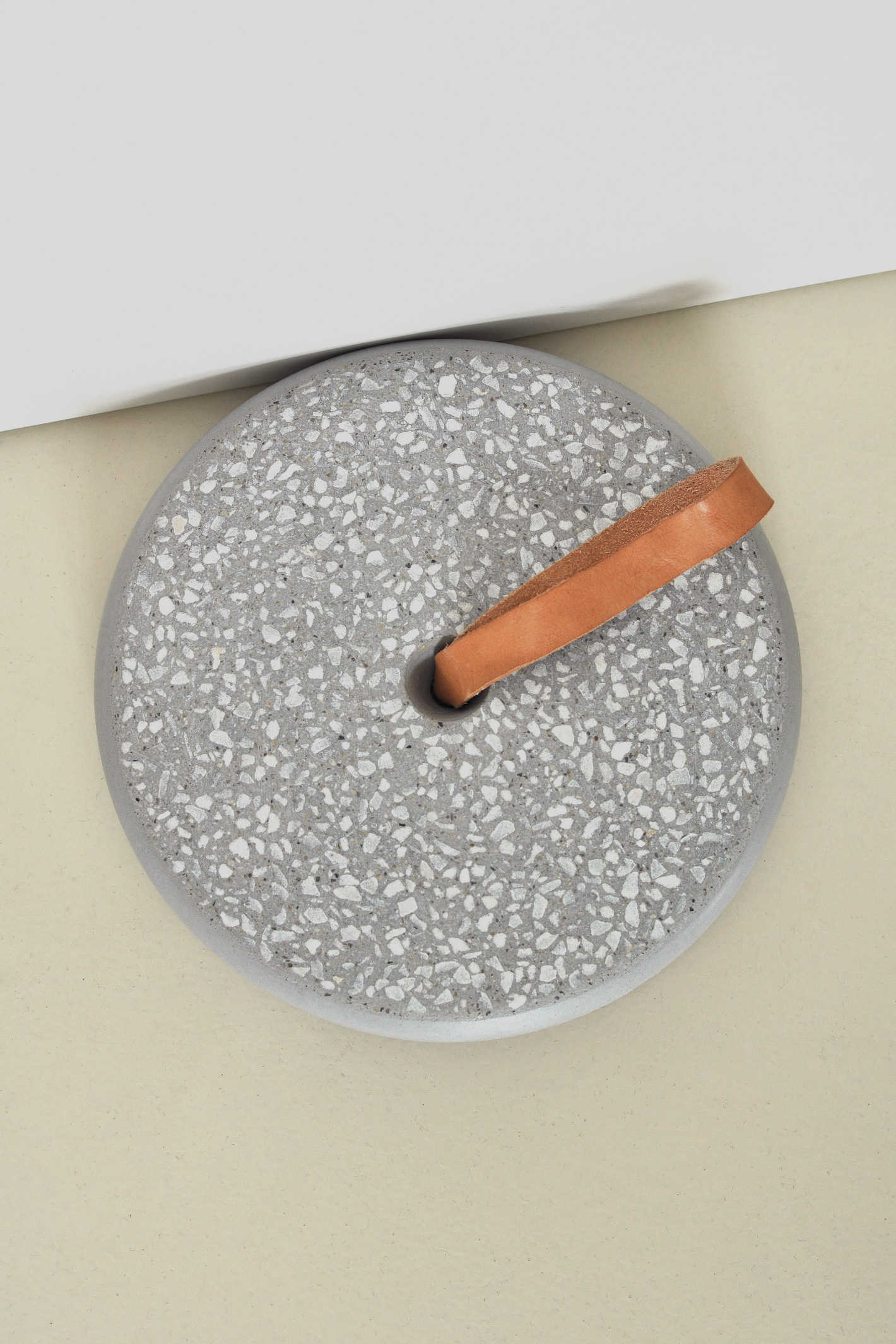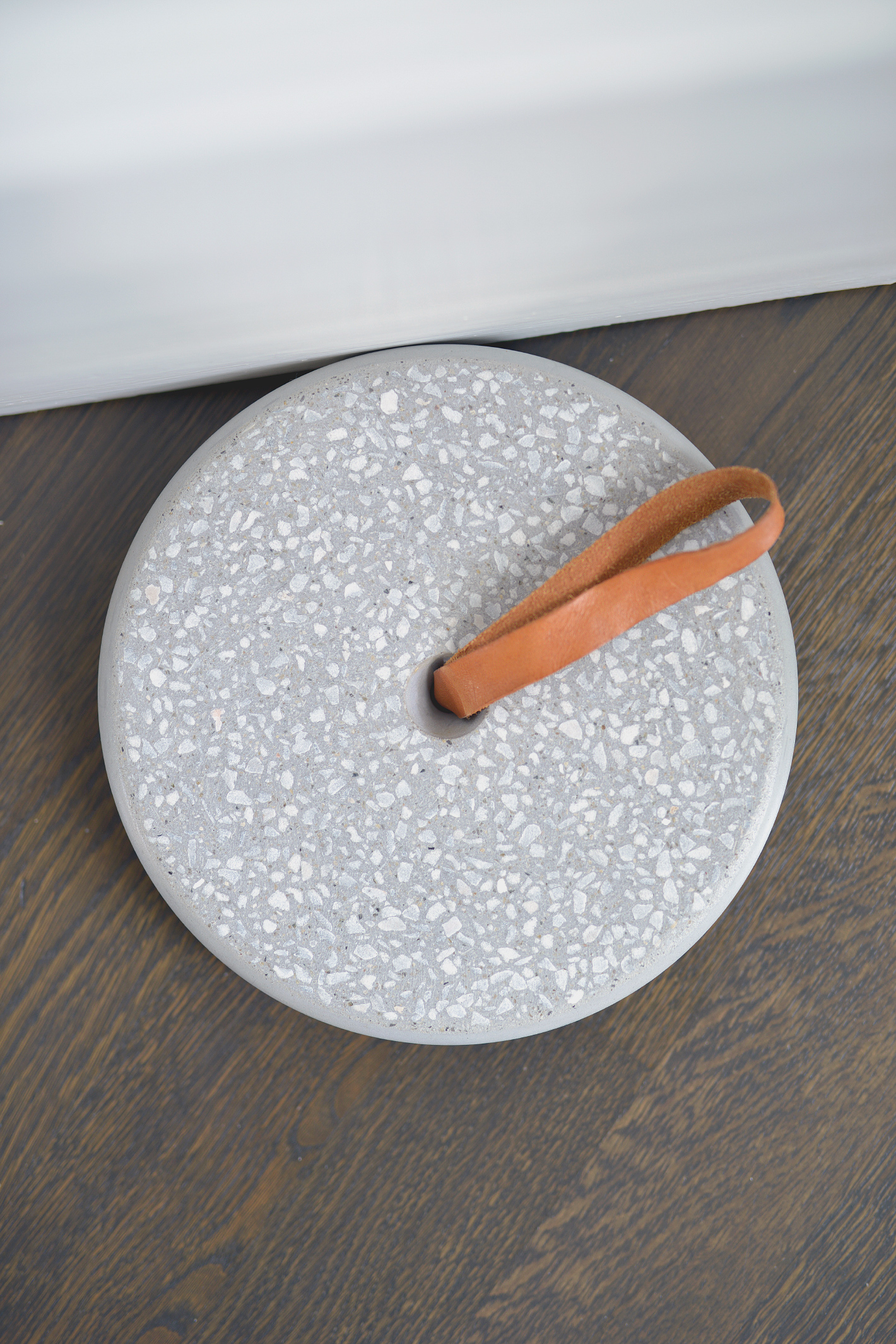 Fermaporta PIATTELLO per Crea Cemento. Circonferenza tangente a una retta in un punto. La porta è la retta, il fermaporta un cerchio di ventun centimetri di diametro, in cemento con granigia di marmo Bianco Carrara e impugnatura in cuoio naturale. /// PIATTELLO doorstopper for Crea Cemento. Circumference tangent to a straight line at a point. The door is the straight line, the doorstopper  is a circle of twenty-one centimeters in diameter, in concrete with White Carrara marble grit and natural leather handle.

Cemento grigio o giallo con graniglia di marmo Bianco Carrara.
Diametro 21cm.


Grey or yellow concrete with White Carrara marble grit.
Diameter 21cm.